Newsletter January 2012
1. Internet2 & New World Symphony 2012 Performing Arts Productions Workshop
2. High-energy Physicists set record for network data transfer

Internet2 & New World Symphony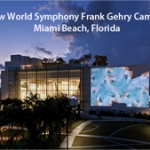 Internet2 & New World Symphony 2012 Performing Arts Production Workshop
Where: New World Symphony, Miami Beach, FL
When: 4-6 March, 2012
URL: http://events.internet2.edu/2012/nws/
Explore the elements required to produce performing arts events via advanced networks. The workshop is designed for an audience of educators, technologists, administrators, deans, CIOs, content producers and artists.
Read More…
Content will include live demonstrations, real-time experience connecting with remote sites over Internet2 advanced networks, collaborating and developing international partnerships and projects, managing and producing elements including audio, video, projection and lighting, and operating a variety of hardware and software codecs. Attendees will also enjoy a full behind-the-scenes tour of the New World Center designed by Frank Gehry.
For further information please contact:
Jean Pierre Dodel, VP of Technology, New World Symphony. jp.dodel@nws.edu> +1-305-428-6750
Justin Trieger, Internet2 Systems Manager, justin.trieger@nws.edu, 305-428-6756
Ann Doyle, Global & Cultural Collaborations, Internet2. adoyle@Internet2.edu +1-734-352-7011
High-Energy Physicists Set Record for Network Data Transfer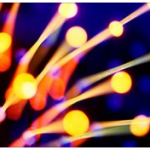 Researchers have set a new world record for data transfer, helping to usher in the next generation of high-speed network technology. At the SuperComputing 2011 (SC11) conference in Seattle during mid-November, the international team transferred data in opposite directions at a combined rate of 186 Gbps in a wide-area network circuit.
The rate is equivalent to moving two million gigabytes per day, fast enough to transfer nearly 100,000 full Blu-ray disks—each with a complete movie and all the extras—in a day.
For original article click here