AMPATH, at Florida International University, supports AmLight East connectors at Miami and Sao Paulo, operating as an international exchange point for the southeast U.S. and Latin America.
AtlanticWave, supported by FIU and the Southeast Universities Research Association (SURA), provides distributed exchange point peering, with U.S. and international R&E and Federal backbone networks along the Atlantic rim from New York to Miami, then from Miami to Sao Paulo, over the IRNC link to Latin America.
The Association of Universities for Research in Astronomy (AURA) is a consortium of 40 US institutions and 4 international affiliates that operates world-class astronomical observatories. AURA's role is to establish, nurture, and promote public observatories and facilities that advance innovative astronomical research. In addition, AURA is deeply committed to public and educational outreach, and to diversity throughout the astronomical and scientific workforce. AURA carries out its role through its astronomical facilities.
Canarie, Canada's NREN, interconnects with U.S. R&E networks at PacificWave (Seattle), StarLight (Chicago), MANLAN (New York), and peers with Latin American NRENs over AtlanticWave and PacificWave.
CENIC supports AmLight West (currently WHREN) connectors at Tijuana to reach U.S. and international R&E networks along the west coast.
CLARA, the Latin American Cooperation of Advanced Networks (Cooperación Latino Americana de Redes Avanzadas), is a non profit organization whose members are the NRENs of Latin America, and which is in charge of the management, development and operation of RedCLARA as well as the coordination of Latin America's research networking activities. RedCLARA directly connects to AmLight links in Sao Paulo, Miami and Tijuana. Latin American NRENs connected to redCLARA:
Argentina: Innova-Red | Brasil: RNP | Chile: REUNA | Colombia: RENATA | Costa Rica: RedCONARE | Ecuador: CEDIA | El Salvador: RAICES | Guatemala: RAGIE | México: CUDI | Panamá: RedCYT | Perú: RAAP | Uruguay: RAU | Venezuela: REACCIUN
CUDI, Mexico's NREN, directly connects to AmLight West at 1G, supported by CENIC, and AmLight Central at 1G, supported by LEARN, to enhance collaborations between U.S. and Mexico.
C-Wave
Cisco Research Wave (C-Wave), supported by Cisco, in collaboration with NLR, provides a national backbone for experimentation. C-Wave connects to AmLight links in Miami and Los Angeles.
FLR is the regional optical network of Florida, dedicated to supporting the production of knowledge and prosperity in Florida by using its 1,540 mile state-spanning high-speed fiber optic network for world-class research, education and economic development. FLR participates in the AtlanticWave.
Internet2, U.S. national backbone network, peers with Latin American R&E networks over AtlanticWave and PacificWave, from multiple peering points.
LEARN supports AmLight Central connectors at San Antonio (initially CUDI), to reach U.S. and international R&E networks and communities.
MAN LAN supported by Internet2, Indiana University and NYSERNet, operates northeast U.S. international exchange point, and participates in AtlanticWave.
PacificWave, operated by CENIC and PNWGP, providing connectivity to CUDI and RedCLARA for west coast peering with U.S. and international R&E and U.S. Federal backbone networks along the Pacific rim.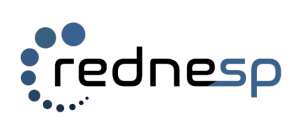 Research and Education Network of the State of São Paulo (REDNESP)
REDNESP, (a.k.a. Academic Network of Sao Paulo – ANSP) directly connects to AmLight East in Sao Paulo. Funded by FAPESP since its beginning, Rednesp connects today 36 research and education institutions in the State of São Paulo (among themselves and abroad), based on cooperation with international academic consortia and networks such as AmLight, RedCLARA, and GNA-G. In this international plan, Rednesp is co-responsible for managing a 100G fiber optic ring between São Paulo, Miami (USA), and Santiago (Chile), but the network continues to grow: in 2019, the capacity between São Paulo and Miami has already been increased by more 200G, as well as a direct link between Brazil and Africa was opened in 2020.
REUNA was the first Latin-American NREN to be connected to Internet2 in year 2000.  Operates an R&E backbone network along the Chilean country, providing L2 and L3 services to its members. Would directly connect directly to the AmLight Andes link, which would provide transport to the U.S. astronomy community
[4] from Santiago to La Serrena in northern Chile. Since May 2008, operates the RedCLARA NOC.  Plans are underway to upgrade REUNA's backbone to at least 1Gbps.
RNP operates the national research and education network and several networks in Brazil, providing access to around 400 institutions in the fields of Higher Education, Research, Health and Culture throughout the country.
Starlight, operated by Northwestern University and University of Illinois at Chicago, supports U.S. Central international R&E exchange.
Share This Story, Choose Your Platform!