CI Engineering Lunch & Learn Series: An adaptive and efficient approach to detect microbursts leveraging per-packet telemetry in a production network
April 14, 2023
On Friday, April 21st, at 2 pm Miami time, Jeronimo Bezerra, CIARA Associate Director, will be presenting at the CI Lunch and Learn community talks on Microburst Detection. The focus will be on an adaptive and efficient approach to detect microbursts leveraging per-packet telemetry in a production network.
What: An adaptive and efficient approach to detect microbursts leveraging per-packet telemetry in a production network
When: Friday, April 21st @ 2pm ET
Where: Zoom https://ESnet.zoom.us/j/804696793
Abstract: Short-lived bursts of traffic, known as microbursts, can lead to packet drops, jitter, and performance degradation potentially impacting data transfers. Detecting microburst events on production networks is challenging due to the sub-second monitoring interval required and the amount of data produced. We will present our adaptive and efficient approach to detect and store microburst events leveraging In-band Network Telemetry (INT) and an enhanced telemetry collector capable of adapting its routines to the bandwidth utilization. Field trials demonstrated our capabilities to detect millisecond-based microbursts and an efficient persistence data gathering approach with data reduction above 60%, while preserving good levels of accuracy … Read More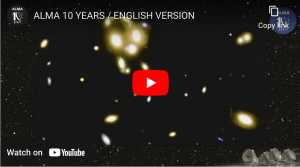 ALMA and its Partners Celebrate 10 Years of Groundbreaking Science
March 13, 2023
March 13, 2023, marks the tenth anniversary of the Atacama Large Millimeter/submillimeter Array (ALMA), the world's largest radio telescope. Over the past decade, ALMA's partnership has revolutionized our understanding of the Universe by revealing new insights into the formation of planets, stars, and galaxies; deciphering the chemistry of the Cosmos; and has been a crucial component in obtaining the first images of black holes … Read More (English | en Español)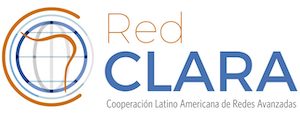 RedCLARA and its members NREN agree to boost the Earth Observation strategy
March 15, 2023
As part of the launch of the Digital Alliance between Europe and Latin America and the Caribbean, RedCLARA and the National Research and Education Networks (NRENs) signed an agreement to promote the adoption, training, deployment, and promotion of the Earth Observation Strategy in the region. The Memorandum of Understanding (MoU) aims to deploy the Earth Observation Strategy presented in November 2022 in Montevideo, Uruguay, which includes efforts of the European Union Earth Observation Programme Copernicus, the Group on Earth Observations (GEO), the Earth Observation Framework for the Americas, AmeriGEO, and the Inter-American Institute for Global Change Research (IAI). The agreement was signed by RedCLARA, and its member networks RNP (Brazil), CEDIA (Ecuador), REUNA (Chile), CUDI (México), RENATA (Colombia), RedCONARE (Costa Rica), RAGIE (Guatemala) and RAU (Uruguay) … Read More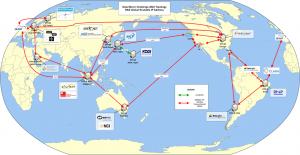 Data Mover Challenge 2023
Registration is open from now till 25 June 2023
AmLight is a Network Partner in the International Data Mover Challenge (DMC) which is a competition that is run once every 2 years. The event aims to bring together experts from industry and academia in a bid to test their software and solutions for transferring huge amounts of research data. DMC seeks to challenge international teams to come up with the most advanced and innovative solutions for data transfer across servers located in various countries that are connected by 100Gbps international research and education networks … Read More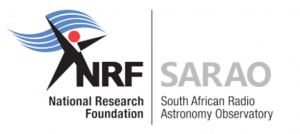 The MeerKAT team receives a prestigious award from the Royal Astronomical Society
January 13, 2023
The MeerKAT team is awarded the Group Award of the Royal Astronomical Society for a series of spectacular observations in radio astronomy, the highlight being the images of the Galactic Centre region and the spectacular radio bubbles. In addition, the MeerKAT team has supported the development of science and technology in Africa and stress-tested technology for the Square Kilometre Array … Read More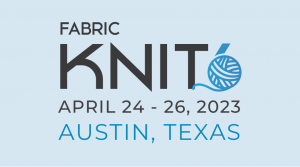 FABRIC Community Workshop
April 24-26, 2023
Registration is open for KNIT 6, the second in-person FABRIC Community Workshop, which will take place from April 24 – 26, 2023 in Austin, TX. KNIT 6 will be hosted by the Texas Advanced Computing Center (TACC). The KNIT 6 Agenda is now live. The workshop will have small-group hands-on FABRIC tutorial sessions and advanced training topics. The FABRIC team will provide new project highlights and present demos on the platform … Read More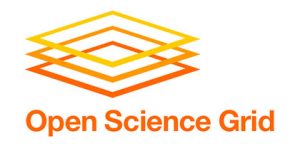 Open Science Grid (OSG) User School 2023
August 7-11, 2023
During the School, you will learn to use high-throughput computing (HTC) systems — at your own campus or using the national-scale Open Science Pool — to run large-scale computing applications that are at the heart of today's cutting-edge science. Through lectures, discussions, and lots of hands-on activities with experienced OSG staff, you will learn how HTC systems work, how to run and manage lots of jobs and huge datasets to implement a scientific computing workflow, and where to get more information and help … Read More
Please email us at ciara@fiu.edu for news and events contributions to be included in the future quarterly newsletters.
AmLight-ExP project is supported by NSF Award #1451018 and #2029283. Any opinions, findings, and conclusions or recommendations expressed in AmLight ExP materials are those of the author(s) and do not necessarily reflect the views of the National Science Foundation.