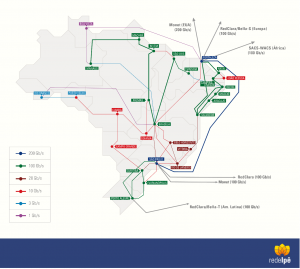 Evolution of the Research and Education network in Brazil
RNP Celebrates 30 Anniversary!
The first network in Brazil to be part of the global Internet reached 30 years of age in 2022 and continues to evolve to the present day, providing an ecosystem for education, research, and innovation. In 1992, the hosting in Rio de Janeiro of the United Nations Conference on the Environment and Development made it possible that RNP, until then a project of the Brazilian Ministry of Science and Technology, to gain the role of providing Internet infrastructure for the event. From this first connection, there was built the first Internet network in Brazil, connecting 10 states and the Federal District. This meant that, in principle, Internet access was provided for academic ends so that researchers in Brazil could be connected with each other and with their pairs in other countries … Read More

How do we handle the next leap in traffic level?
September 12, 2022
The focus of the 9th SIG-NGN Meeting presentations and discussion was on future network architectures that R&E networking that need to manage the next leap in capacity requirements from next-generation Research Infrastructures (HL-LHC, SKA, Vera Rubin Observatory, and more). The meeting addressed technologies such as spectrum sharing, underlay and overlay networking, L2 packet inspection, P4, and more, and discussed ideas for how these technologies can be used by R&E networks to do traffic engineering, capacity management, and support for demanding research applications. AmLight presented NRENs challenges to provide sub-second network monitoring and performance evaluation metrics to support real-time high-performance Service Level Agreement (SLA)-driven science applications  … Read More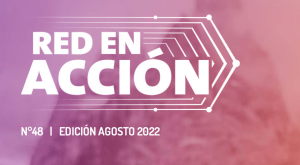 REUNA: A country that advances thanks to its knowledge
August 2022
The REUNA's August Network in Action edition includes updates on the development of the European Southern Observatory becoming REUNA's partner, the creation of the National Supercomputing Laboratory, updates on the Humboldt cable system to transforming Chile into the digital gateway between Latin America and Asia, the latest on BELLA project, the launch of the first node of the Patagonia Project in Coyhaique, and Cybersecurity updates … Read More (Spanish)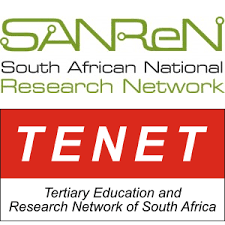 South Africa's academic network gets a huge upgrade
July 2022
The South African National Research and Education Network (SA NREN) has received a huge upgrade, giving universities as well as scientific and research institutions access to significantly improved performance. The network has been upgraded to 96-channel, 100Gbit/s fiber, with multi-gigabit-per-second regional links. This will benefit universities and their satellite campuses, teaching hospitals, the Square Kilometre Array (SKA) project, the South African Large Telescope near Sutherland, the South African Radio Astronomy Observatory's HartRAO facility and other astronomy users, TVET colleges, and other institutions … Read More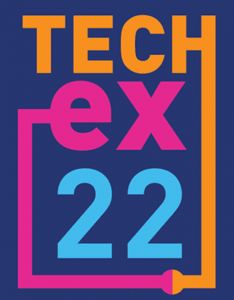 2022 Internet2 Technology Exchange
Upcoming
The 2022 Internet2 Technology Exchange will take place in Denver, Colorado, from December 5-9, 2022. TechEx is a premier technical event in the global research and education community. The event continues to convene technologists, scientists, engineers, architects, analysts, students, and anyone else who is passionate about technology, innovation, and solving challenging tasks. Program tracks include advanced networking, cloud technology, identity and access management, information security, research engagement, and cross-topic sessions … Read More

Network Research Exhibition at SC22
Upcoming
The SC Conference Series is a test bed for cutting-edge developments in high-performance networking, computing, storage, and analysis. Network Research Exhibition (NRE) demonstrations leverage the advanced capabilities of SCinet, SC's dedicated high-capacity network. Additionally, each year, a selection of NRE participants are invited to share the results of their demos and experiments from the preceding year's conference as part of the Innovating the Network for Data-Intensive Science (INDIS) Workshop … Read More

2023 CI Compass Fellowship Program (CICF) has been extended to Thursday, October 27
The NSF Cyberinfrastructure Center of Excellence, CI Compass, offers a distinctive Student Fellowship Program for undergraduate students pursuing studies in computer science, information science, data science, applied mathematics and statistics, embedded systems, communications, and social sciences related to cyberinfrastructure … Read More
Please email us at ciara@fiu.edu for news and events contributions to be included in the future quarterly newsletters.
AmLight-ExP project is supported by NSF Award #1451018 and #2029283. Any opinions, findings, and conclusions or recommendations expressed in AmLight ExP materials are those of the author(s) and do not necessarily reflect the views of the National Science Foundation.