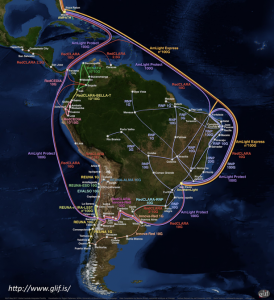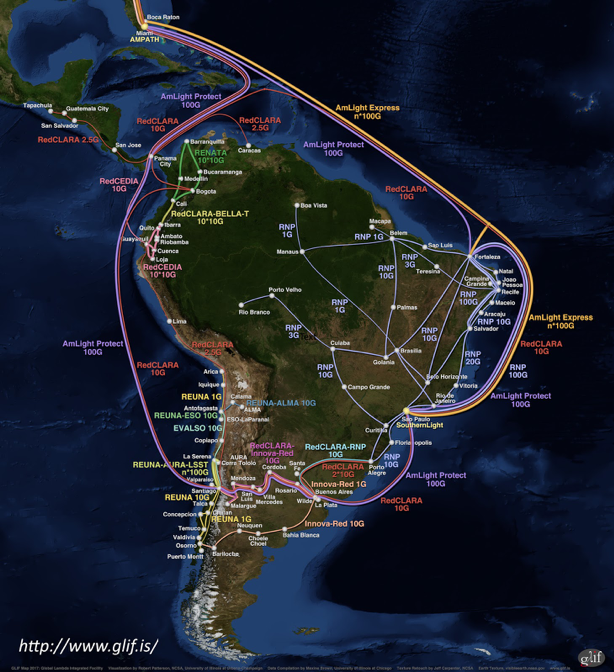 Software Developed in Brazil Prepares to Orchestrate Data from Telescope with World's Largest Digital Camera
January 31, 2019
Since December 2018, the AmLight consortium, which will be responsible for the Large Synoptic Survey Telescope (LSST) international data transmission, is using Kytos in its production network. The AmLight consortium members include Florida International University (FIU), the Academic Network of Sao Paulo (ANSP), the National Research and Education Network (NREN) of Brazil (RNP), the regional network of Latin America (RedCLARA), the Association of Universities for Research in Astronomy (AURA), Florida LambdaRail (FLR), and Internet2. Kytos is an open source platform for orchestration of Software Defined Networking (SDN), developed by the São Paulo Research and Analysis Center (SPRACE), with financial support from Brazil's Lei da Informática. The project led to a close collaboration with engineers and developers from the Academic Network of São Paulo (ANSP), Rede Nacional de Ensino e Pesquisa (RNP), and Florida International University … Read More
RNP IoT solution may help in the treatment of obese children
February 2018
The number of obese children and teenagers in the world has increased up to ten times in recent decades, according to a study led by the World Health Organization (WHO). By 2025, forecasts indicate that this number could reach 75 million people. The rate tends to grow in low- and middle-income countries, which points to the need for food-oriented policies and appropriate sports activities. With this in mind, a solution developed in Brazil focusing on the Internet of Things (IoT) proposes a smarter way to monitor obese children. The "Internet of Things Applied to Pediatrics" (IoTAPED) project develops a platform to monitor patients, both remotely and in health facilities … Read More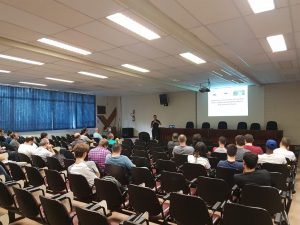 The AmLight visit to University of Passo Fundo (UPF)
March 4, 2019
The Master's program in Applied Computing (PPGCA) from the University of Passo Fundo (UPF) had the pleasure to host the visiting collaborator Jerônimo Bezerra, from the Florida International University (FIU). Jerônimo is Assistant IT Director and Chief Network Engineer of the AMPATH and AmLight projects. He is also responsible for managing activities related to the network infrastructure of one of the major links connecting South America to the rest of the world … Read More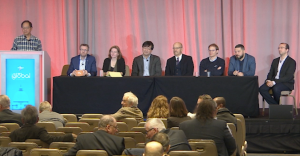 Global 100G session at I2 Global Summit 2019
March 7, 2019
Highlights of the AmLight project were presented at Global 100G session at the Internet2 Global Sumit on March 7 along with projects from ANA-100G, GÉANT, RedCLARA/RNP, and SINET. The session highlighted breakthrough initiatives enabling the first 100G research and education network around the world, pushing for greater connectivity around the globe. Efforts stemming from the Global Network Architecture (GNA), GÉANT and RedCLARA's BELLA project directly connecting Europe and Latin America, Japan's SINET 100G project are enabling researchers across the globe to realize 100G connectivity … Read More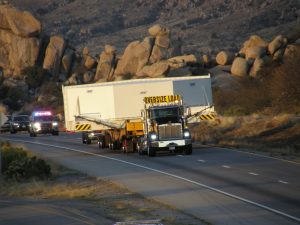 Bon Voyage (Buen Viaje) M1M3!
March 26, 2019
The Large Synoptic Survey Telescope (LSST) mirror M1M3 has arrived in Houston and is now waiting for the ship that will take it to Chile. The trip from Tucson to Houston was uneventful for the mirror, but sparked a lot of curiosity from motorists who had to make way for this very oversized load! More photos, provided by transport company Precision Heavy Haul, Inc., are available in the LSST Gallery here.
Read the LSST news article here and the AURA Press Release here.


South American Astronomy Coordination Committee (SAACC) Meeting 2019 in Santiago, Chile


SAACC

 and the LSST Network engineering (LSST NET)meetings will take place on April 17-18, 2019, at Cerro Calán, Observatorio Astronómico Nacional, Camino El Observatorio #1515, Las Condes, Santiago, Chile.Additionally, REUNA, together with the Universities of O'Higgins, Talca, Bío-Bío, Concepción, and La Frontera, are pleased to invite you to participate in the launch event of the new High-Speed Optical Network between Santiago and Temuco. The meeting marks the second milestone in the construction of the digital superhighway that REUNA will make available to the scientific and academic community of Chile. This new section has a capacity of 100 Gbps and unlimited growth potential. REUNA would like to invite the 

SAACC

 participants to join this ceremony to be held on Tuesday, April 16 from 10:00 am to 12:00 pm, at the offices of Inria Chile (Apoquindo 2827, 12th floor, Santiago). The activity will be in Spanish. Please confirm your participation by phone +56223370340 or email to secdirec@reuna.cl.  Space is limited. Download pdf invitation here.
Please email us at 
ciara@fiu.edu
 for news and events contributions to be included in the future quarterly newsletters.